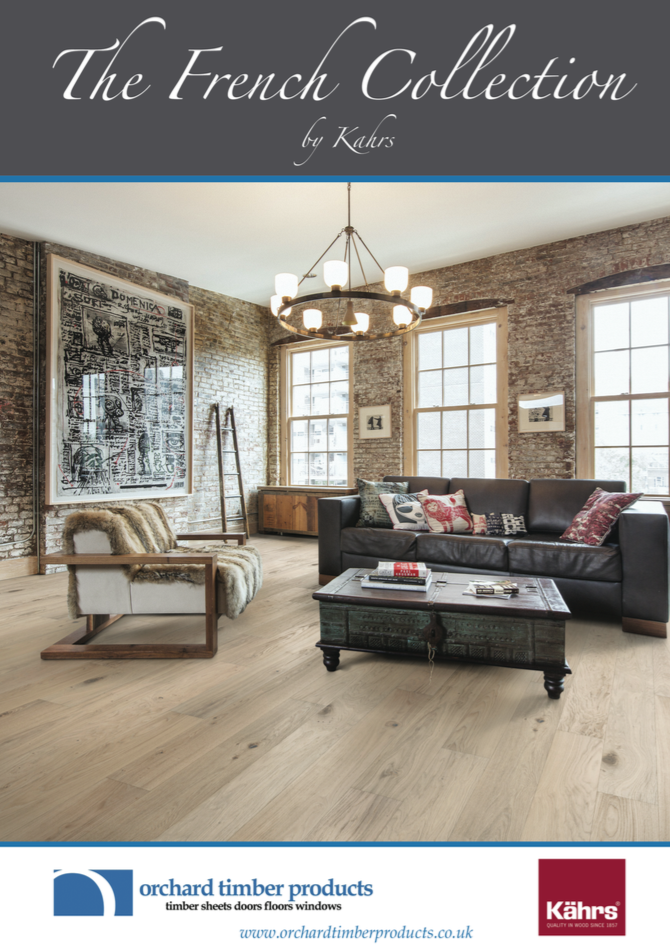 – Artema Spanish Oak Doors –
These high quality solid Spanish oak doors are currently available at huge discounts as part of our stock clearance deal. Handcrafted, raised and fielded panel doors, there are various styles and sizes available but limited stock left, so hurry while stocks last!

Solid 2 Panel Doors (Arched or Square Head) Available for £50 + VAT each. FD30 Fire Door Version £75 + VAT

6 or 8 Vision Panel (Unglazed) Doors Available for £75 + VAT each

See below for a full list of sizes and remaining stock quantities available at the above special offer prices.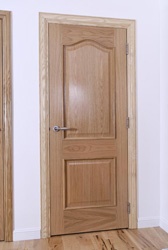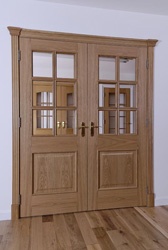 Solid 2 Panel Door Arched Head (Style Code P231)
| Size | Quantity |
| --- | --- |
| 1981 x 610 x 35mm (6'6″ x 2'0″) | 15 |
| 1981 x 838 x 35mm (6'6″ x 2'9″) | 4 |
| 2040 x 526 x 40mm | 11 |
| 2040 x 626 x 40mm | 14 |
| 2040 x 826 x 40mm | 1 |
| 1981 x 838 x 45mm FD30 Fire Door | 12 |
| 2040 x 826 x 45mm FD30 Fire Door | 11 |
Solid 2 Panel Door Square Head (Style Code R131)
| Size | Quantity |
| --- | --- |
| 1981 x 610 x 35mm (6'6″ x 2'0″) | 15 |
| 1981 x 686 x 35mm (6'6″ x 2'3″) | 2 |
| 1981 x 838 x 35mm (6'6″ x 2'9″) | 4 |
| 2040 x 526 x 40mm | 17 |
| 2040 x 626 x 40mm | 20 |
| 2040 x 826 x 40mm | 41 |
| 1981 x 838 x 45mm FD30 Fire Door | 14 |
| 2040 x 826 x 45mm FD30 Fire Door | 13 |
Unglazed Door with 6 Vision Panels Arched Head (P2316VP)

| Size | Quantity |
| --- | --- |
| 1981 x 762 x 35mm (6'6″ x 2'6″) | 8 |
| 2040 x 726 x 40mm | 8 |
| 2040 x 826 x 40mm | 9 |
Unglazed Door with 8 Vision Panels Arched Head (P2318VP)

| Size | Quantity |
| --- | --- |
| 1981 x 838 x 35mm (6'6″ x 2'9″) | 4 |
| 2040 x 726 x 40mm | 4 |
| 2040 x 826 x 40mm | 8 |
Unglazed Door with 6 Vision Panels Square Head (R1316VP)

| Size | Quantity |
| --- | --- |
| 1981 x 762 x 35mm (6'6″ x 2'6″) | 5 |
| 1981 x 838 x 35mm (6'6″ x 2'9″) | 2 |
| 2040 x 726 x 40mm | 21 |
| 2040 x 826 x 40mm | 11 |
Unglazed Door with 8 Vision Panels Square Head (R1318VP)

| Size | Quantity |
| --- | --- |
| 1981 x 762 x 35mm (6'6″ x 2'6″) | 7 |
| 1981 x 838 x 35mm (6'6″ x 2'9″) | 2 |
| 2040 x 726 x 40mm | 4 |
| 2040 x 826 x 40mm | 9 |